I would like to know more about the albums in Keepsafe.
Your photos in the Keepsafe app are stored in Albums (folders), when you download the app, several albums are preset.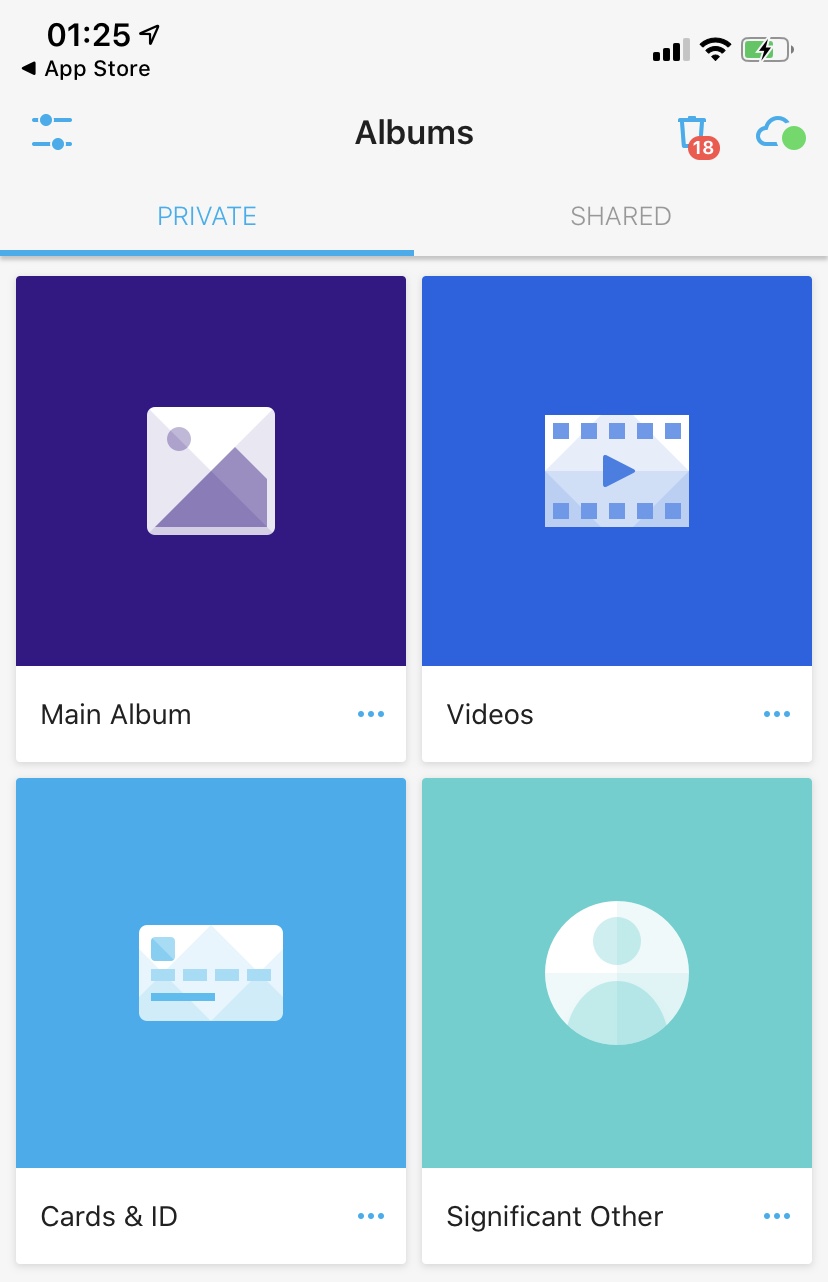 Main Album
Your Main Album is the place where items that you import are stored. From there you can move the items in another album of your own choice and name. Items are stored in the order that the are imported.