My Keepsafe Private Cloud is full but I have more items, what should I do now?
If you are a basic user and you reach your Private Cloud limit of 200 items, you can choose to upgrade to the Premium version to have more space. If that is not an option, then please be aware that if you change phones, lose your phone or it breaks, you will only be able to download the 200 synced items included with the basic plan.
iOS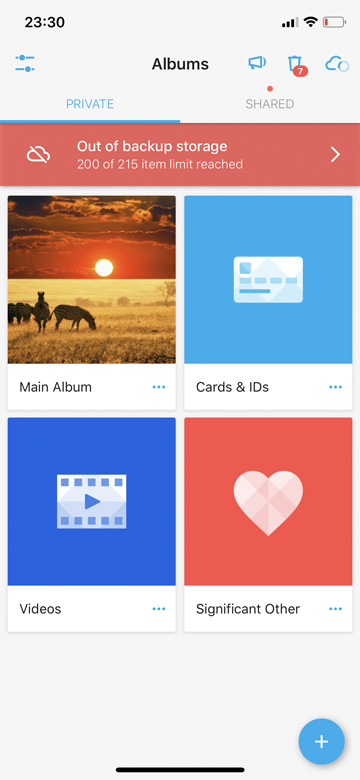 Android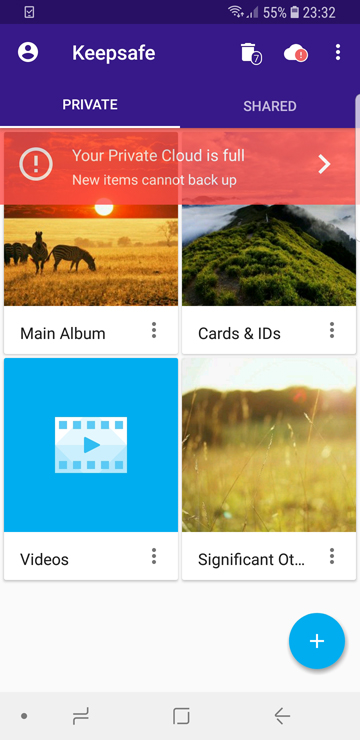 Migrating photos without Private Cloud
Before you change phones, you need to export all the items that are not synced (backed up) to your Keepsafe Private Cloud and make sure they are saved back on your camera roll (iOS) or public/DCIM gallery (Android), and then transfer them manually to your new phone.