I know I bought premium already but my account looks basic.
Log into your Keepsafe account
Go to Settings
Choose General
Restore purchases

What if I know I have already purchased premium and I am seeing a paywall?
iPhone
You will see a 'Restore Purchase' dialogue, please select this. This should trigger your premium to kick in again. If you accidentally attempt to purchase again, the app will not allow it.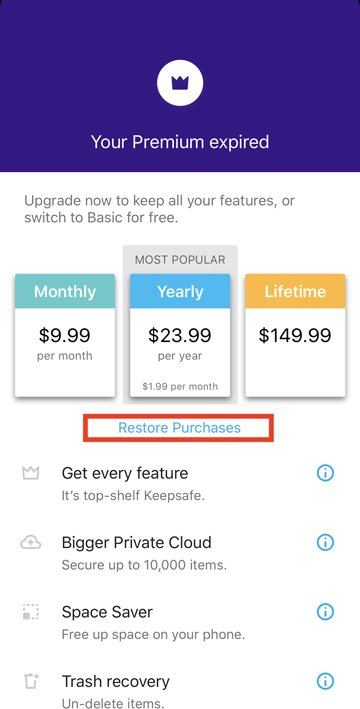 Android
You can try to purchase a plan. The app will not allow you to purchase again. Your premium will be restored.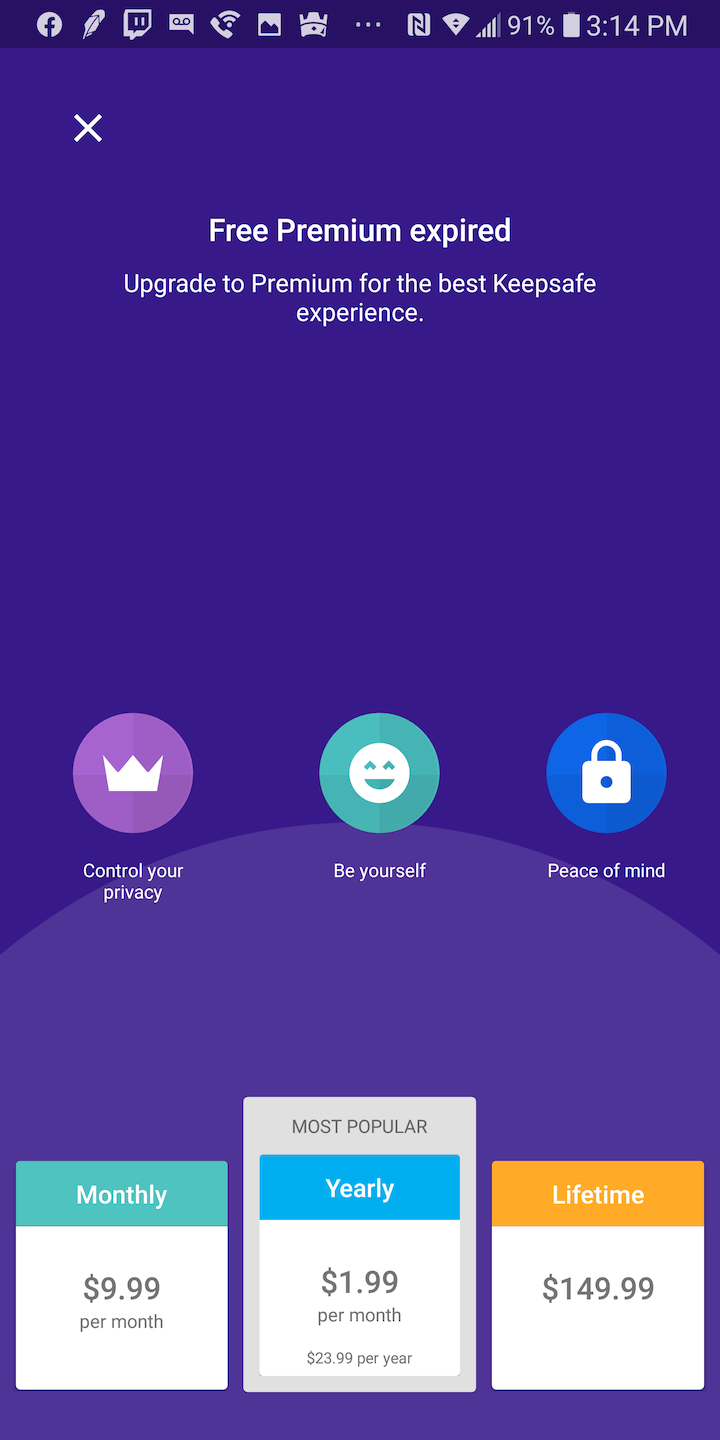 If you are still having trouble, please reach out to support from within your app.
This state of not having premium on your account is often a case of having multiple Keepsafe accounts (even if you did not know you had more than one). If you are using Keepsafe on multiple apps, please be sure you know which account you are logged into. The way the App Store and Play Store works is that the subscription bounces back and forth between the accounts. It is out of our hands, unfortunately.